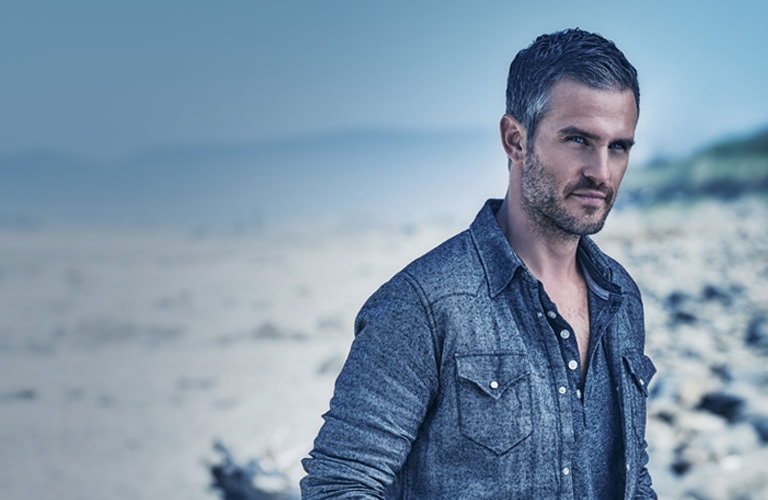 invati men™ solutions for thinning hair
Improve the look of thinning hair
94% naturally derived1 invati men™
4 out of 5 men say their hair feels
stronger and looks thicker2
BEST SELLER
$52.00
QUICK SHOP
Temporarily out of stock
Coming soon
Inactive
Sold Out
BEST SELLER
$96.00
QUICK SHOP
Temporarily out of stock
Coming soon
Inactive
Sold Out
Why should men use a hair loss treatment?
Men's thinning hair is a more regular occurrence than you may think, with more than 80% of men experiencing hair loss during their lifetime. However this does not mean you have to accept it. Achieve stronger, thicker hair with a dedicated thinning hair treatment for men - Aveda's Invati Men Solutions For Thinning Hair.
What causes hair loss for men?
Anyone can suffer from thinning hair but it tends to be more common in men. Caused by a variety of reasons, men's hair loss can be from hormonal changes, medical conditions, hereditary factors or simply because it is a normal part of aging. As a result, men's hair loss can feel inevitable but it doesn't need to be. Aveda's Invati Men Solutions For Thinning Hair reduces hair loss using 98% naturally derived ingredients, and has proven results. With 4 out of 5 men saying their hair feels stronger and looks thicker, what are you waiting for? Ensure your hair stays healthy and full thanks to the thinning hair treatment for men designed by hair experts at Aveda.
How can men reduce hair loss?
For an effective hair loss treatment for men use the Invati Men System once a day, every day. Formulated with wintergreen-derived salicylic acid, the nourishing shampoo will cleanse and exfoliate the scalp to help remove the build-up that clogs pores, whilst providing an intense condition to help strengthen thinning hair. The final step in your hair loss treatment incorporates all of the benefits of amla to instantly thicken your hair at the root.
Cruelty free and people tested, discover the best thinning hair treatment for men today.
EVERYONE'S TALKING ABOUT #INVATIMEN
1From plants, non-petroleum minerals and water.
2Consumer testing of 102 men after 4 weeks of using the invati men™ system.
3One per customer. While supplies last. Aveda Experience centres and aveda.com.au only. We reserve the right to substitute any free item offered with an item of equal or greater value. No purchase necessary at participating locations. With any on aveda.com.au, you can redeem the offer for your free Aveda invati men™ sample duo pack and free shipping by entering the offer code INVATIMEN at checkout.