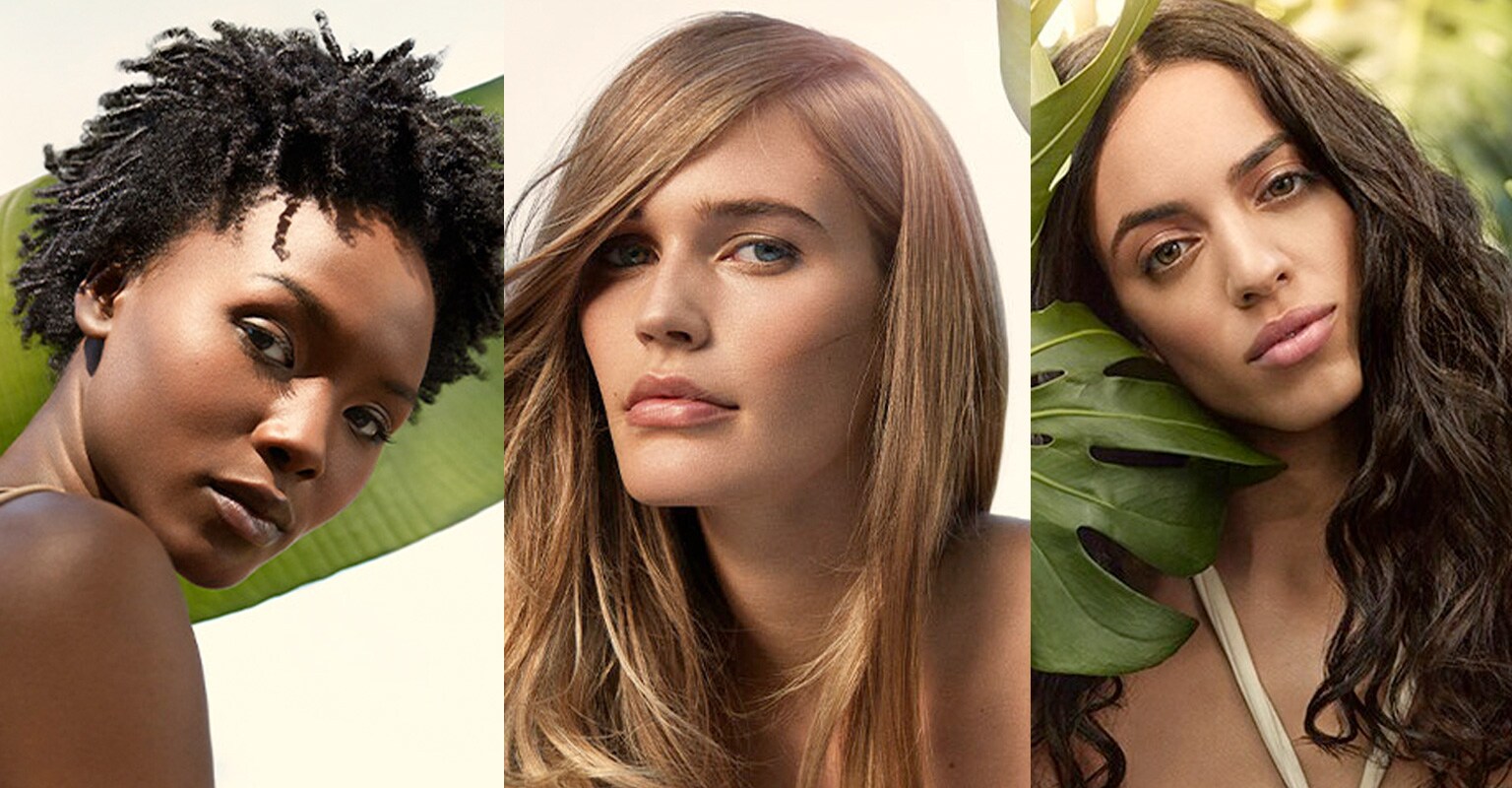 SUPERFOOD-INFUSED HYDRATION


Our intensely hydrating, replenishing collection
formulated with omega-5-rich organic pomegranate oil for lush, visibly healthy, manageable hair.
MORE WAYS TO ADD MOISTURE
How can you add moisture to dry hair?
When your hair starts to feel dry, brittle, and frizzy, it's time to add some hydration to restore its health. If you're wondering how to moisturise dry hair, the first thing you need to know is that dried-out hair typically needs more than just a little extra conditioner. A rich leave-in treatment, such as the nutriplenish™ daily moisturizing treatment, can help restore and lock in moisture for dry hair, leaving it feeling nourished and healthy. For added moisture, combine this treatment with other products for dry hair in the nutriplenish line, such as the multi-use hair oil or shampoo deep moisture.
How can you treat dry hair?
If your hair is dry due to heat styling, chemical treatments, or even the weather, you need to know how to properly nourish it back to life. Using treatments for dry hair that add moisture while protecting the hair against further damage is the best way to do it.
A thermal protectant, as well as a leave-in conditioner with UV filters, should be used on dry hair each time you style it. Look for products like nutriplenish™ leave-in conditioner for dry hair, which hydrates and detangles the hair for up to 72 hours. This conditioner also protects your hair from further damage by protecting it from the drying effects of the sun and thermal styling.
What is the best shampoo for dry hair?
Treating dry hair starts with your shampoo. The best shampoo for dry hair is one that's nourishing and features the right ingredients for your hair type. The shampoos featured in the nutriplenish™ deep hydration set or nutriplenish™ light hydration set are rich in superfoods and hydrating ingredients that replenish moisture in your hair and ensure ongoing hydration. Each of these sets includes a shampoo, conditioner, and leave-in conditioner that are free of sulphate cleansers and parabens.
What is the best conditioner for dry hair?
Dry hair can benefit from using a combination of products that work together to moisturise your hair. While a good shampoo lays the foundation for nourished, healthy-looking hair, a conditioner that's rich in moisturising ingredients paired with a leave-in conditioner that detangles, nourishes, and protects ensures that healthy-looking hair can be maintained long-term. If you're after the best conditioner for dry hair, consider using the products that are featured in the nutriplenish™ deep hydration set or nutriplenish™ light hydration set.
EVERYONE'S TALKING ABOUT #DRYREMEDY
1Consumer testing immediately after using dry remedy™ moisturizing shampoo, conditioner, masque and daily moisturizing oil.
Learn More About Dry Remedy
You want hair that's touchable, shining, and soft. To achieve hair that's stunningly supple, you need to infuse every strand with moisture. While dry hair can be brittle and dull, hydrated hair is strong and silky. Load your locks with hydration with a hair treatment and dry hair care from Aveda.
There are plenty of ways to moisturise your hair, and it's not only specialised treatments. You can add hydration to your hair with each step of your everyday hair care routine, even while you cleanse.
Begin your hair care routine with a hydrating hair shampoo. A shampoo that targets dry strands of hair will leave your hair more supple and soft. Dry Remedy™ Moisturizing Shampoo nourishes and moisturises dry hair using our patented deep-moisture complex. Buriti oil leaves hair shiny and hydrated, while natural essences like bergamot and ginger lily create a spa-like experience.
A moisturising conditioner can complement your shampoo in your everyday hair care regimen. Hydrating hair conditioner not only helps to nourish and detangle but also drench your hair with deep moisture. Dry Remedy™ Moisturizing Conditioner combats brittle hair with hydration that penetrates into every strand. Use this deep conditioner each day with a hydrating shampoo for a double dose of moisture.
While shampoo and conditioner created for dry hair are perfect for maintaining moisturised hair each day, a targeted treatment can help give your hair the moisture boost it needs.
Dry Remedy™ Moisturizing Masque saturates your hair with intensive moisture. The masque offers concentrated hydration that helps seal the moisture into every strand. This hair treatment for dry hair leaves your locks feeling healthy and hydrated.

For the driest of hair, we've developed Dry Remedy™ Daily Moisturizing Oil. The oil is a leave-in treatment that offers your hair an instant moisture boost that lasts all day. In a clinical test, Dry Remedy™ Daily Moisturizing Oil moisturises dry hair by 41%*. The formula penetrates deeply to reveal your softest, shiniest hair.