Mother's Day is all about making your mum feel loved and valued, but it can be a challenge to come up with Mother's Day gift ideas that will truly show her how much you care.
One of the best ways to show your mum love and appreciation is by making the day all about her. There are plenty of ways to pamper your mum this Mother's Day, from a simple bath soak to an indulgent at-home facial.
Here are six ways to make your mum feel like a queen.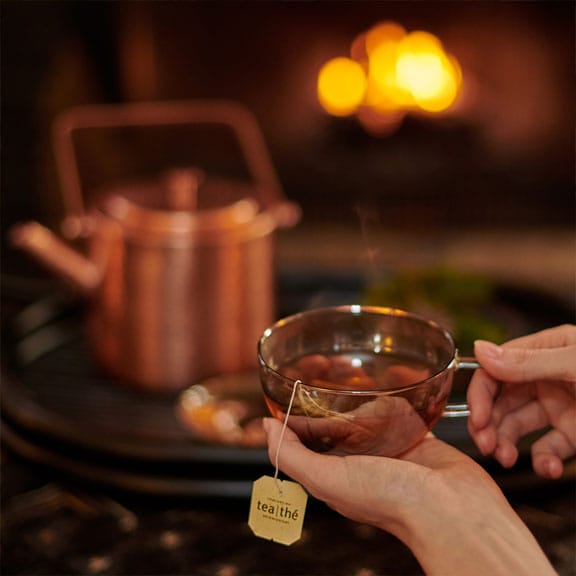 MAKE A CUP OF TEA
Help your mum relax this Mother's Day with a steamy, aromatic cup of tea. Aveda comforting tea is caffeine free and 100% certified organic, created to calm the senses and promote a sense of well-being. A herbal infusion of liquorice root and peppermint helps to soothe and relax.
Enjoy a cup with your mum, or let her sip and sit with a good book in hand.

LIGHT A CANDLE
Scent is one of our most powerful senses. Aromas can transport us to indulgent island escapes or tranquil gardens. Create a calm environment for your mum with our candle collection. The Shampure™ soy wax candle burns for up to 50 hours and calms the senses with 25 pure flower and plant essences like certified organic lavender and ylang ylang.
The Caribbean Therapy™ soy wax candle contains an inspired aroma of vetiver, lime, and bay that will create serene surroundings. The blend of scents is perfect for your mum's next dinner party, or for her to spend a little alone time.

RELAX IN THE BATH
Nothing soaks away stress quite like a warm, fragrant bath. If you really want to pamper your mum this Mother's Day, give her salts, oils, or bath bars from Aveda's range of bath products.
Stress-Fix™ Soaking Salts calm both the body and mind with an aroma of certified organic lavender, lavandin, and clary sage. The mineral-rich bath salts will leave your mum feeling serene and totally stress-free. Pair them with a candle for a bath experience your mum will love.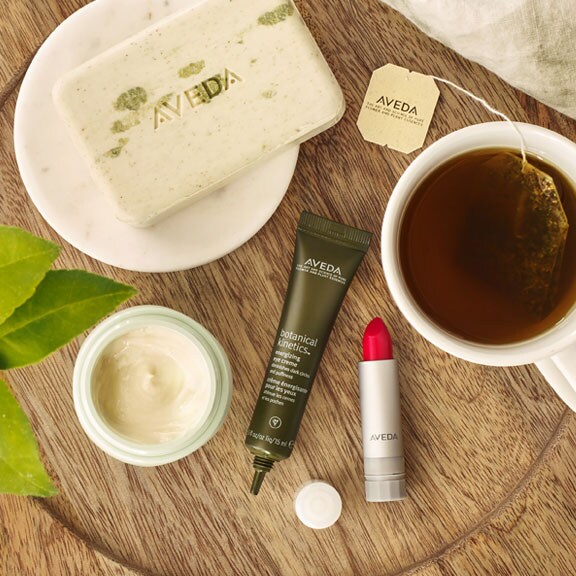 ENJOY A MASQUE
Creating an at-home spa experience is a great way to spoil your mum this Mother's Day. Masques are perfect for bringing the serenity of a day spa into your own home. A deep cleansing clay masque will draw out impurities in the skin, leaving your mum with a complexion that is clarified, conditioned, and refined.
Our radiant skin refiner is a creamy, clay-based scrub that will make your mum feel like she's at a facial spa. The scrub exfoliates with bamboo extract to reveal a radiant and energised complexion.

REPLENISH HER SKIN
Healthy, hydrated skin doesn't just make us look great, but also feel great. Say 'happy Mothers Day' with a moisturiser that will treat your mum to skin that's nourished and renewed.
Botanical Kinetics™ Intense Hydrating Rich Crème increases moisture as soon as it's applied and retains it for 24 hours. The formula uses vital plant energy that stimulates hydration for skin that's totally healthy, and with aromas of Australian sandalwood and certified organic rose, it's a gift that will invigorate both the body and mind.
If you want to give your mum the perfect start to her special day, gift her Tulasara™ Renew Morning Creme. The 97% naturally derived soft creme instantly brightens, smooths fine lines, and helps strengthen skin's defences against environmental aggressors, leaving behind skin that's ready to take on the day – every day.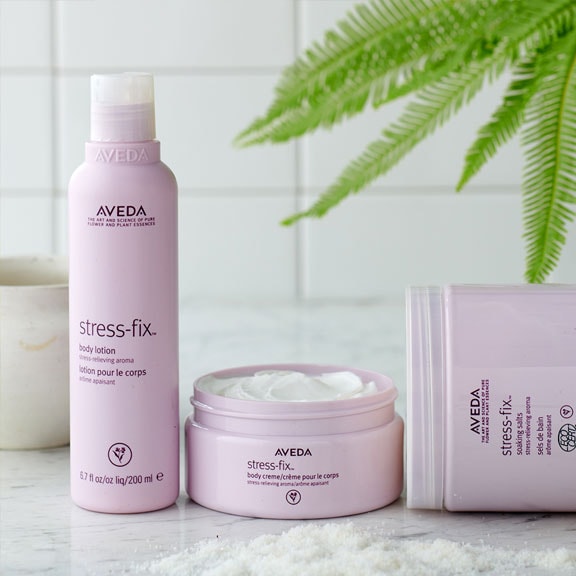 TREAT HER HANDS AND FEET
It's easy for the skin on our hands and feet to become dry and cracked, especially as the seasons change. That's why hand and foot care is the perfect way to pamper your mum this Mother's Day. Products specifically formulated for hands and feet help repair, replenish, and soften rough skin.
Hand Relief™ Night Renewal Serum evens the look of skin tone and plumps to visibly smooth fine lines on the hands. Containing a potent blend of molasses and liquorice extracts, this serum reduces the appearance of dark spots while hydrating the skin.
Foot Relief™ Moisturizing Creme immediately softens and smooths dry or rough skin using exfoliating fruit acids, jojoba, and castor oils. Peppermint and tea tree oil cool and invigorate for a spa-like experience right inside your mum's home. With an aroma of organic peppermint, lavender, and rosemary, your mum will feel totally spoiled this Mother's Day.
Your mum deserves to be pampered. Simple gifts like candles and masques can take her Mother's Day from average to absolutely indulgent.
Whether you choose to create a calm environment with a candle or promote some 'me time' with a soothing foot cream, pampering your mum is the perfect way to show her just how much you appreciate her.