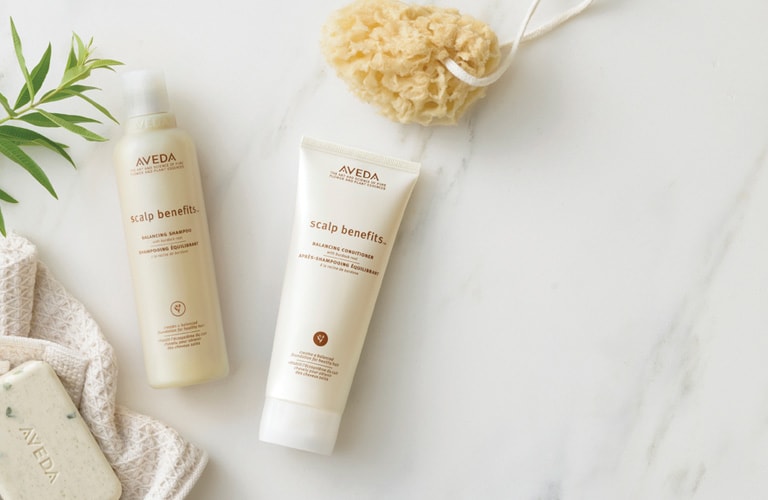 scalp benefits™ shampoo and conditioner
Aveda favorites since 2003 —have returned. Give your scalp nourishing care, gentle enough for every day.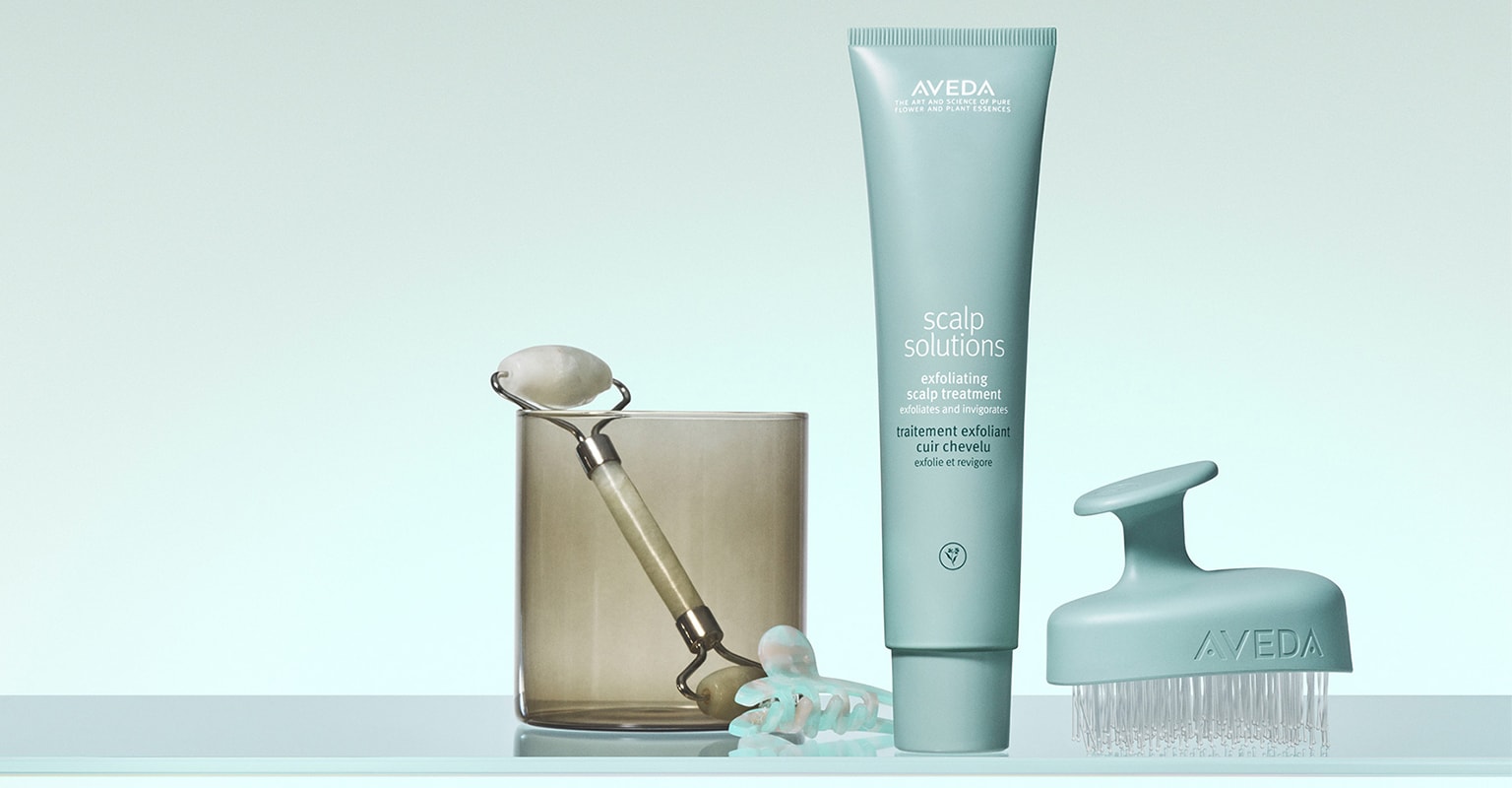 NEW scalp solutions
exfoliating scalp treatment
Instantly reduces scalp oil by 76%*
Removes surface pollution and product buildup.
*Clinical testing on 27 women after using product 1 time.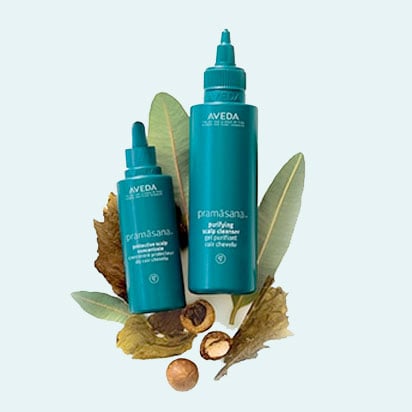 BFF: SCALP BENEFITS™ + PRAMĀSANA™
Partner scalp benefits™ daily care with your pramāsana™ advanced scalp care
to build a healthy foundation for beautiful hair.
EVERYONE'S TALKING ABOUT #SCALPBENEFIT
Learn more about scalp benefits
What are the benefits of a scalp treatment?
Beautiful hair begins with a healthy scalp, which is why it's important to include a scalp treatment in your beauty routine. Whether your scalp is prone to dryness and flaking, or your hair tends towards oiliness, there's an Aveda scalp remedy to suit everyone.
To find the best Aveda scalp benefits, take our hair and scalp check to get an accurate profile for your hair, and to find out which scalp treatments and remedies are suitable for your needs.
Treat your scalp with kindness, and you'll be rewarded with hair that is nourished and healthy. As well as our scalp shampoo and scalp conditioner, we have a range of hair and scalp oils to keep your scalp in top condition and stimulate your hair follicles. Massage daily to encourage hair renewal, and to de-stress and unwind.
Dandruff can be caused by a variety of factors. You might not be shampooing enough, leading sebum to build up on your scalp and causing those annoying little flakes to appear, or perhaps you're shampooing too much and stripping your scalp of its natural oils. Another possibility is that you're struggling with seborrheic dermatitis, a medical condition that causes flakiness and itchiness, or you're allergic to one of your hair care products.
Whatever the reason may be, incorporating the best scalp treatments into your hair care routine should help you tackle your scalp problems. If not, consider booking an appointment with a dermatologist that will help you get to the bottom of the issue and find the right dandruff solution for you.
How do you treat dandruff?
The symptoms of dandruff are an itchy scalp and visible skin flakes. If you're wondering how to treat dandruff, one solution is to find a specially formulated dandruff treatment, using natural ingredients to soothe an irritated scalp. Try our scalp remedy™ dandruff solution, which is a leave-in daily treatment featuring salicylic acid to gently exfoliate your scalp, reducing flaking and helping to prevent reoccurrence. For more information discover our articles What causes dandruff & how can you get rid of it?, giving you all the info you need to treat dandruff solutions, so you can keep your hair looking shiny, healthy and lush.
What's the difference between dry scalp and dandruff?
Although at first sight, the two conditions might appear to be the same, mainly because of the typical flakiness that occurs with both, there are differences between dry scalp vs dandruff. Those with dry scalp typically experience skin irritation and small, dry scalp flakes, while those with dandruff tend to have excess sebum on the scalp that leads to large, oily flakes.
How do you relieve dry scalp?
Hydration is key! If you're wondering how to treat dry scalp, be sure not only to use moisturising dry scalp treatments but also to drink enough water throughout the day, as not doing so can further dry out your skin. Plus, make sure your diet is balanced and provides you with enough omega-3, vitamin A, zinc and other essential nutrients for a healthy scalp. Finally, give yourself regular scalp massages using your favourite scalp oil: this simple yet effective habit will stimulate oil production, improving your hair and scalp health.